Due to their connection with
K
urama
, all the
N
a
ru
tos
are able to be in perfect sync with their actions thanks to
Tailed Beast Telepathy
as they would be in constant communication for different actions. In response to
K
amui
'
s statement about this being the beginning of the end, he would reply sternly with,
"I couldn't agree more.."
Though the sky above rages,
N
a
ru
to
is only momentarily interested, perhaps because it bore no current threat to him or his clones and he was focused on ending the
U
chiha
right here and now, attempting to give him no chance to pull off something sinister.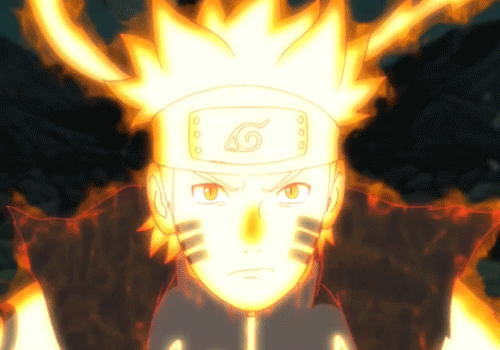 Sensing
the
Wood Dragons
begin to burst forth from the Earth below, one of the Kage Bunshin would
create two miniature version of the Tailed Beast Bomb
in both hands as him and his comrades ascend quickly further into the air, but still out of range of the
Magnetism in the Sky,
"Tailed Beast Flash Barrage!"
By utilizing a combination of a
Bijudama variant of Spiraling Serial Spheres and Rasengan: Flash
, the clone fires a
Katon
infused laser of devastating energy capable of clearing explosions at the ground below the
Wood Dragons
. Contact would cause the ground below both the
Dragons
and
K
amui
to ignite in a massive blast capable of
shattering and melting a Humanoid Susano'o
.
The heat from the attack would be so tremendous that it would result in a similar landscape it would have been if the
Lightning Barrels
were uninterrupted.
K
amui
's
Gold Dust would be rendered inert
for protection and the flames that consume the ground would
burn to cinders a Wood Release: Hobi Technique
, leaving little room for escape, as it covers about 1000 yards.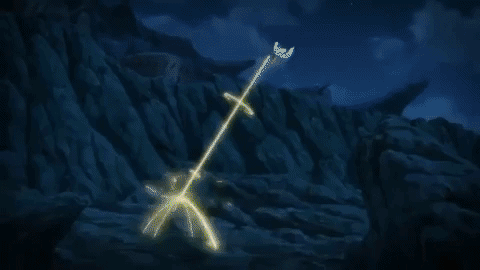 If successful, the copy's attack turns the damaged rocky terrain into lava that threatens to burn and trap the
U
chiha
in place if he wasn't blown to bits, still maintaining the other Tailed Beast Bomb in his other hand. The attack and AoE would of course be sweltering, reaching well beyond the Curie Temperature. Immediately afterwards, the other two Bunshin would use their tremendous speed to
charge the Jinchuriki if he still lives, moving so fast that when compared, Lightning Release: Body Flicker seems like a brisk walk
. With one striking from the front and the other from behind, they form a scissor like effect, both with immense Tailed Beast Strength. If their hits land, the two arms would most likely
decapitate their opponent.
With a single
Chakra Chain
wrapped around the attacking limbs, contact would neutralize
K
amui
's chakra,
negating any chakra amped durability his body may have had
, making decapitation swift and easy.
Meanwhile the original remains high in the air, arms lifted up. His eyes would be closed as if hes concentrating on something. His chakra would flare causing a pulse of light to emanate from him, standing out like a sore thumb amidst the darkness that now covers the area around them,
"Even though we didn't meet on the greatest of terms, I'd like to thank you for helping me grow. Even if you didn't intend for it, because of you, Kurama and I have gotten to where we are now. I hope to meet you again one day, whether in this life or the next. Who knows? Maybe we could even be friends...C'ya..."
What exactly was the
U
zu
ma
ki
thinking? One could assume a sense of arrogance, as his words bear behind it a quiet promise of destruction. But yet, it could equally be an acknowledgment of his opponent's strength, as
N
a
ru
to
himself possibly recognizes that he too can die here on this day. However, he wasn't go out without making his mark, to shake the world with his existence, this fight being his testament upon every challenge hes faced so far,
his hopes, his dreams, and all of his passion
K
amui
was about to face it all.
[
Tailed Beast Telepathy
]
[
Tailed Beast Flash Barrage
]
[
Uzumaki Double Lariat
]